Mitsubishi Lancer Evolution X
The Mitsubishi Lancer Evolution, colloquially known as the Lancer Evo, LanEvo, or Evo, is a car manufactured by Mitsubishi Motors. There have been ten official versions to date, and the designation of each model is most commonly a roman numeral. All of them share a two litre, turbocharged engine and four-wheel drive system. Evolution models prior to version VII were the homologation models for Mitsubishi's efforts in the World Rally Championship. In order to follow these rules, the Evolution was based on the same unibody as the Lancer.
The Evolution was originally intended only for Japanese markets but demand on the 'grey import' market led the Evolution series to be offered through RalliArt dealer networks in the United Kingdom and in various European markets from around 1998. Mitsubishi decided to export the eighth generation Evolution to the United States in 2003 after witnessing the success Subaru had in that market with their Impreza WRX, a direct competitor in other global regions.

Japanese-spec cars were limited by a gentleman's agreement to advertise no more than 276 hp (205 kW), a self imposed limit, 280 hp (210 kW) by the state, a mark already reached by Evolution IV. Therefore, each subsequent version has unofficially evolved above the advertised power figures, with the Japanese-spec Evolution IX reaching a real power output of around 321 PS (317 hp/236 kW).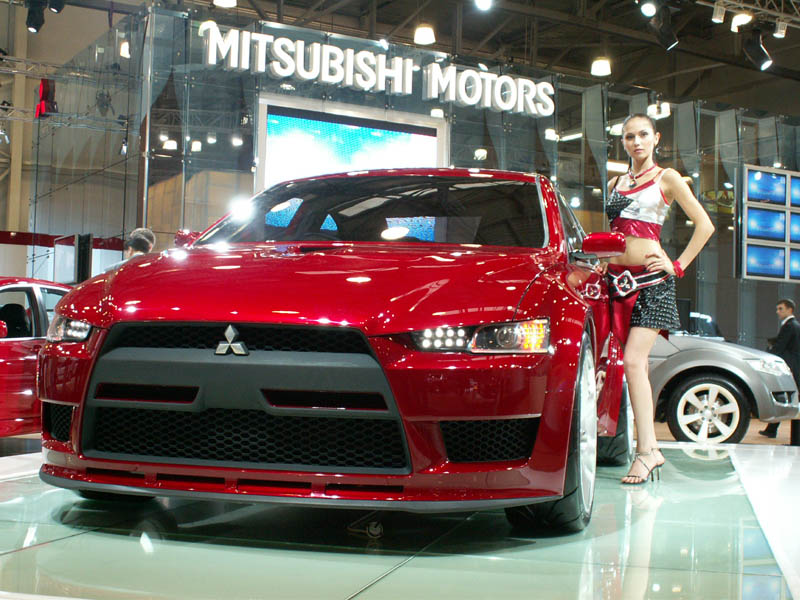 Various versions available in other markets, particularly the UK, have official power outputs up to 405 bhp (302 kW). Even standard components are considered 'tuned' compared to other vehicles. For instance, the flywheel on normal cars weigh about 12-15 kilograms (26-33 pounds), but Evolution flywheels weigh a mere 6 kilograms (13 pounds) for very quick engine response.

In 2008, the latest generation Lancer Evolution X was launched worldwide, and featured an all-new 291 hp (217 kW) inline four-cylinder turbocharged engine and a full-time all wheel drive powertrain.